Dartmouth DUI Lawyer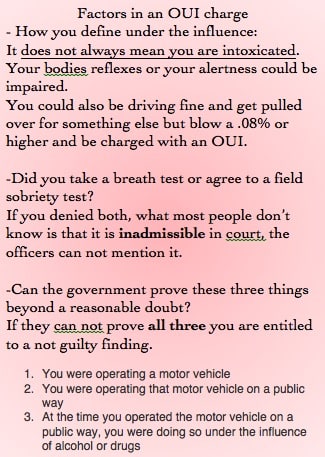 Michael DelSignore law practice at DelSignore Law handles OUI arrests from the Dartmouth police department.
The most common questions most have after an arrest is, What should I do? Should I resolve the case or fight it? While it is natural to want to have a clear path right away, often it takes time to determine the best strategy. At the first court date, you will receive a copy of the police report. While this is a main part of the evidence, it is not all the evidence that the Commonwealth has. In many cases, it will take several weeks to acquire all of the information about the case. Another important aspect to making the best decision about your case is to allow your lawyer to do some investigation, obtain documents that may explain balance problems, medical records that may dispute breath test evidence, and viewing the area to be able to dispute the officers claims of erratic or unsafe driving.
Where can you schedule an appointment?
The Law Office of Michael DelSignore is conveniently located across from New Bedford Superior Court at 448 County Street in New Bedford.
Attorney DelSignore routinely represents clients facing Massachusetts OUI charges in New Bedford District Court who works to ensure clients understand their legal rights and each stage of the process as he fights for the best outcome possible for you and your case.
Where are Cases heard?
New Bedford District Court, 75 N. Sixth St., New Bedford, MA 02740, handles cases in Dartmouth, New Bedford and the surrounding area, including:
Acushnet
Fairhaven
Freetown
Westport
Michael DelSignore is a Dartmouth, Massachusetts DUI lawyer who will defend you against a DUI charge brought by the Dartmouth police or State police. Attorney DelSignore regularly appears in the New Bedford District Court and will explain what to expect at each stage of the court process, from the arraignment, pretrial, motions and trial stage. As an experienced Dartmouth, Massachusetts OUI lawyer, attorney DelSignore will explain your defenses to your case, detail potential consequences from the Registry of Motor Vehicles and will vigorously defend your Dartmouth, Massachusetts DUI charge.
If you are facing a criminal charge in New Bedford District Court, contact Dartmouth Attorney Michael DelSignore today for a free and confidential appointment to discuss your rights. Call or Text us at (781) 686- 5924.