Concord OUI Lawyer
Trial Tips after a Successful Jury Verdict in the Concord District Court
If you have been charged with an OUI/DUI, it is important to find a lawyer that is familiar with the judicial system in your area. Attorney DelSignore regularly handles cases out of the Concord District Court and because his law practice focuses exclusively on DUI defense, he is very familiar with the best defenses to these cases.
If you are arrested and your case is brought to Concord District Court, one of the following police departments would have made the arrest. Here are some specifics regarding the type of evidence you may get from each police department. As a Concord OUI Lawyer, I have had OUI cases with each of the police departments that have their cases heard in Concord District Court.
Lincoln Police Department: This department should have a video of the booking process;
Maynard Police Department: You should also expect to find a video of the booking from this department, though it will not have any sound.
Concord Police; Lexington Police; Acton, Stow, Bedford and Carlisle Police, and State Police in the jurisdiction of the Concord Court, are some of the other towns you may have been arrested in.
The Concord District Court was selected as the host court for a recent Breath Test hearing challenging the reliability of the Alcotest 9510. Many of our clients have had their cases stayed while this matter is pending in the district court.
The consequences of an OUI/DUI conviction are significant and can impact your life in both indirect and direct ways. Many people who have been convicted may experience relationship breakdowns, loss of a job and community stigmatization.
Attorney DelSignore defends OUI cases throughout Massachusetts, has published books on the topic, does educational seminars teaching other lawyers how to defend these cases, and is well known in the Concord District Court.
OUI Attorney in Concord Explaining the Court Process when Charged with OUI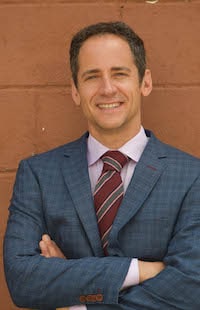 Attorney DelSignore has successfully defended many clients with OUI charges from the Concord District Court
Attorney Michael DelSignore has had many jury and bench trials in the Concord District Court regarding OUI Offenses. There are several keys I see in terms of winning your case before a judge or a jury. Clients often ask what are the percentage of the chance of winning the case, what are the odds, and while these questions are under stable, they are difficult to answer. No Attorney can honestly put a percentage on a particular result. In fact, our professional rules preclude any lawyer from guaranteeing a particular result. Ultimately, someone else decides your case, whether it be a judge or a jury. With that uncertainty in mind, here are some of the keys that have led to not guilty verdicts over the past year in Concord District Court:
1. Lack of bad driving is a major factor leading to a not guilty verdict: When I say lack of bad driving, I do not mean necessarily that your driving was absolutely perfect, but that the traffic infraction was brief, momentary, and did not impact other drivers on the road. Here are some examples of how this lead to not guilty verdicts. In one case I had, the client appeared to have drank significantly on the video and based on the officer's testimony. However, the client was pulled over on the side of the road and there was no evidence of any bad driving. I emphasized this fact throughout the trial; in other cases, the infraction is not indicative of being drunk, speeding, forgetting to put on your headlights, or a brief marked lane violation. Speeding has no relationship to impaired assumptions. The reason is that people speed every day. When a case lacks bad driving, that is a major factor in leading toward a not guilty verdict. Keep in mind that what the report indicates may not be what the judge or jury hears for evidence. The judge or the jury will not simply read the police report. The evidence is what the witness say in court; even at a bench trial, the judge does not read the police report. In some cases with civilian reports of bad driving, the civilian does not appear in court or appears in court and testifies more favorably than in the police report. These factors can impact how the evidence is present in court. Without a witness, the jury cannot hear any civilian report about erratic driving.
* If your case does involve an accident or bad driving, Concord OUI lawyer Michael DelSignore has had success looking to other aspects of the case to prove that you were not impaired. *
2. Lack of evidence of significant alcohol consumption: One key to winning an OUI case at trial is when there is no evidence of consumption of alcohol indicating impairment. If the person only admits to two beers, or does not admit to any alcohol, a jury may find there is not enough evidence to show that the person was under the influence of alcohol.
3. Interactions following the "blue lights" activation: When I reviewed a police report with someone for the first time, I tell them there are many things you did correct that are helpful for the case, but are not stated in the officer's report. We must bring those positive facts out on cross examination at the trial. There are three things that are essentially hidden tests:
How you pull over
The manner in which you hand the license and registration
Getting out of the car
Once the blue lights come on, officers are trained to pay attention to how you react; do you respond immediately, is there a delay, do you bring the car to a gradual stop, pull over safely, all of these things can show good driving. A police officer will acknowledge that these facts are a sign that go against the opinion that you were impaired.
When the officer asks for your license and registration, the officer is looking to see if you respond right away to the request, have trouble retrieving your license or fumble for it. A lack of issues with this is inconsistent with impairment.
When you get out of the car, officers are looking to see if you lean on it or use it for balance. IF there is no mention of issues getting out of the car, you did it correctly.
Can you testify? Testifying can be scary for clients; but generally it is because clients have a false impression of what testifying will consist of; most picture a large courtroom that they might see on Law and Order; in fact, while the courtroom is larger than most in Concord District Court, in all most all OUI trials it will be empty.
Concord District Court – The Court Process
When you enter the Court, the First Session courtroom is where all arraignments and pretrial hearings are typically heard. If you are in court for the first time for an arraignment, it is important you check into the probation department before court beginnings so that your case is called. The probation department in the Concord District Court is located directly across from the First Session Court room.
Concord district court mainly handles misdemeanor charges, such as first offense DUI/OUI cases. With a Concord OUI, you can expect your case to follow a certain process: arraignment, pretrial, motion hearings and the eventual trial.
1. First Offense OUI/DUI charges are extremely common in Concord District Court so it is important to have an OUI attorney in Concord who can represent you to the extent you deserve and show the judge why the prosecution's case against you is weak.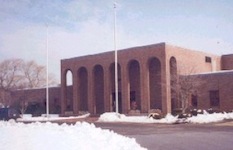 The Concord District Court
OUI Attorney Michael DelSignore has been serving clients in the Greater Boston area for many years and has dealt with many cases in the Concord area. He knows how the Concord court works and how harsh the judicial system can be with drunk-driving charges.
If you have any questions, you can call Attorney DelSignore at (781) 686-5924 or (508) 455-4755 to arrange for a free office appointment or download his free book on Understanding Massachusetts DUI laws.