Charlestown OUI Lawyer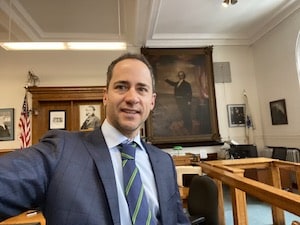 Charges of OUI in Charlestown, Massachusetts require an experienced Boston DUI lawyer to present you throughout the court process. The Charlestown District is located at 3 City Square, Charlestown, Massachusetts.
Attorney DelSignore has years of experience assisting people charged with drunk driving. His approach to winning OUI cases is as follows:
Advises his clients that breath test evidence is often unreliable; cases can be won with failed breath test results. Attorney DelSignore has been doing this his entire career.
My ability to show to the jury or judge that you are great person goes a long way to winning difficult cases.
The small details can often make the difference between winning and losing an OUI case. We look for any objective proof we can find. Something we can make the center piece of our argument in court; just like Jose Biaz Attorney Hernandez's former lawyer made a photo of Aaron Hernandez with a fan the center of his argument during closing.
To set up an appointment on your Charlestown DUI charge you can call Attorney DelSignore on his cell phone at 781-686-5924.
The Town of Charlestown is north of downtown Boston. Charlestown is the home of the Charlestown Navy Yard and is a popular sailing location.
It is crucial to hire an experienced Charlestown OUI lawyer to defend your case. You can call Attorney DelSignore at to speak to him directly, set up an appointment and to ask any questions you have about the DUI court process or the license consequences involved with refusing the breathalyzer and those you face if convicted of drunk driving.
Call or text now to discuss your case at 781-686-5924. I typically can set up a free consultation on the day of your call.