Charlestown DUI Lawyer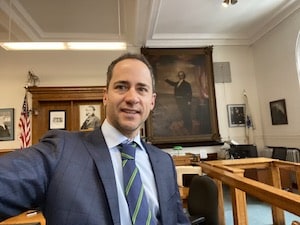 Charges of DUI in Charlestown, Massachusetts require an experienced Boston DUI lawyer to present you throughout the court process. The Charlestown District is located at 3 City Square, Charlestown, Massachusetts.
To set up an appointment on your Charlestown DUI charge you can call Attorney DelSignore at 617-694-6287. An appointment can be scheduled at one of two office locations within close proximity to the court at
185 Devonshire Street, Boston, MA 02139; or
875 Massachusetts Avenue, Suite 31, Cambridge, MA 02139.
The Town of Charlestown is north of downtown Boston. Charlestown is the home of the Charlestown Navy Yard and is a popular sailing location.
It is crucial to hire an experienced Charlestown OUI lawyer to defend your case. You can call Attorney DelSignore at to speak to him directly, set up an appointment and to ask any questions you have about the DUI court process or the license consequences involved with refusing the breathalyzer and those you face if convicted of drunk driving.
Call now to discuss your case at 617-694-6287. I typically can set up a free consultation on the day of your call.