Brookline OUI Lawyer
Dedham Office:
20 Eastbrook Rd #304
Dedham, MA 02026
781-686-5924
If you are arrested for OUI by the Brookline police, your case will be heard in the Brookline District Court. The Brookline police department does record the video of the booking process. This video will help you in defending your case for a few reasons:
Video is helpful if you took a breath test because often the officer do not follow the proper procedures in administering a breath test;
Many people do not appear under the influence when it is shown on video.
In one of my cases from the Brookline District Court, video was crucial as my client did not appear under the influence of alcohol. Given there was an accident in the case, the video tape evidence likely helped the jury reach its conclusion in returning a not guilty verdict.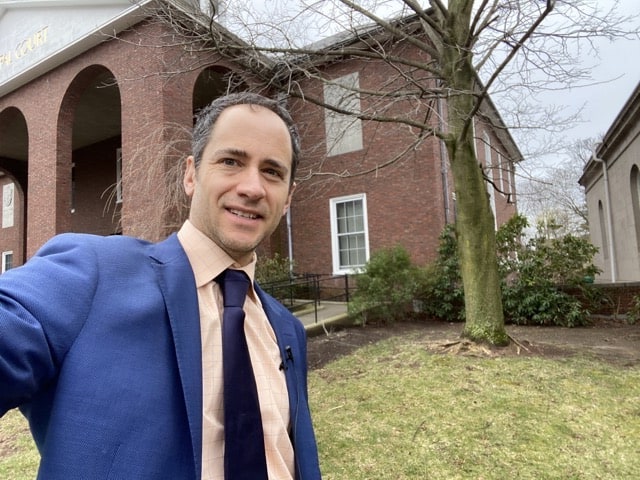 After your first court date, you will receive another court date for a pretrial conference. Some of the things that we do to prepare your case after the initial court date include:
visiting the scene of the arrest
obtaining discovery from the Commonwealth;
discussing your defenses and version of events
reviewing the license implication and when you can get your license back after your arrest.
What are the qualities you should look for in a Brookline OUI Lawyer? Selecting a Lawyer to handle an OUI charge is not an easy task, a Google search will reveal numerous lawyers, what distinguishes one from the next.
Here are some things to consider: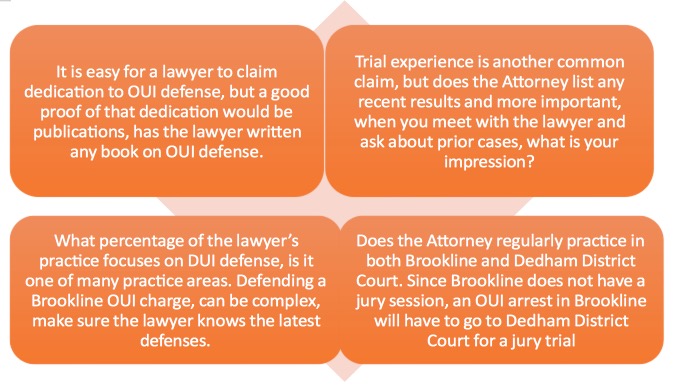 The Dedham District Court is located at 631 High Street. While all court dates prior to trial will be heard in the Brookline District Court, any person electing a jury trial most have the case transferred to Dedham as Brookline District Court does not have a jury trial session.
Curious about the court process when charged with an OUI? Click here.
If this is your First Offense OUI, it is essential you understand the basics.
If you have questions, feel free to download Attorney DelSignore Free Book Understanding Massachusetts drunk driving laws or call 781-686-5294 to set up a free appointment or request additional information.
CLIENT FOUND NOT GUILTY OF AN OUI 1ST OFFENSE IN THE BROOKLINE DISTRICT COURT
In this case, our client was stopped by Brookline Police after driving on the wrong side of the road. In his police report, the officer stated that the defendant failed the field tests and had slurred speech. At trial, Attorney DelSignore was able to use the defendants booking video to show that the client actually did well on the field tests and that he did not have any visual signs of being too intoxicated to drive. The client was found not guilty after trial!