Belchertown OUI Lawyer
Whether you are a student at UMass Amherst or a town resident in the Hadley/Ware area, being arrested for an OUI by the Amherst police can result in stiff penalties that affect your personal life.
As a student at UMass Amherst, an OUI can result in a suspension by the school administration.
If you were arrested in Amherst or the neighboring towns, your case will be heard in the Eastern Hampshire District Court, located at 205 State Street, Belchertown, Massachusetts 01007.
About the Amherst Police
Amherst police officers like to make OUI arrests particularly in the downtown area of campus – near the bars, late at night after a driver may have had a few drinks.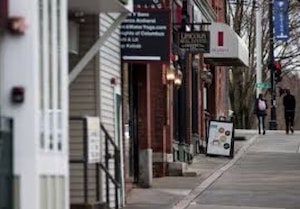 It is not illegal to consume alcohol and drive
An important note to make is that Amherst police cars have cameras (called cruiser cams) that will have recorded your arrest. This video could be very crucial to the outcome of your case.
WHY AN ARREST FOR AN OUI DOES NOT MEAN YOU ARE GUILTY OF OUI—TWO DIFFERENT LEGAL STANDARDS
If, when the officer originally pulls you over, they smell alcohol, they will aggressively look for any reason to suggest you are under the influence of alcohol while driving. This is to ensure they do not make the wrong call and put a risk back out into the community. The result is the tendency to make an arrest instead of giving out a citation.
While It is easy to be arrested for an OUI "on the street," the difference is that a police officer needs very little evidence to make an arrest. To arrest someone a police officer needs to satisfy the standard of probable cause. The officer is the sole judge of whether there is probable cause on the street. The officer may be wrong, but there will not be a chance to make that showing until you go to court. While probable cause is a low standard, a defense lawyer is entitled to challenge the officer's determination of probable cause at a motion to dismiss.
Reasonable doubt is a much higher standard than what a police officer needs to make an arrest
A judge or jury will have to determine whether the Commonwealth has proven the case beyond a reasonable doubt; this is a very high standard of proof; the highest under the law. This is a much different determination that lead to an arrest. The legal standard and the burden of proof all favor you and require a finding of not guilty unless the Commonwealth can rule out every reasonable doubt in the case.
One of the more important piece of evidence in an OUI can be video evidence. Video evidence can reveal that you do not appear under the influence of alcohol.
Defenses to OUI's in Massachusetts
It's likely that the cruiser cam video will help defend your case against the Commonwealth.
Police reports are written to justify the arresting officer; to provide every possible detail to show that you may have been impaired. An untrained eye may read this report and see no possible defense, but Attorney Michael DelSignore has encountered hundreds of these reports and knows where to read between the lines. For example, not all information about your field sobriety tests is given in the report, just information to provide that you allegedly failed them.
Additionally, the video from the cruiser camera can be used to cross-examine and disprove the arresting officer when they testify against you at your Motion Hearing.
Reasons to choose DelSignore Law
DelSignore Law works hard to ensure that everyone in need has the best representation possible. Since 2001 Attorney DelSignore has practiced law in the state of Massachusetts, has been quoted in several by news articles and interviews by several news reporters including Boston 25 New and Boston Channel 7.
Attorney DelSignore's passion is to educate and help people in situations related to criminal and OUI defense. With a phenomenal 5-star rating on AVVO (a website for clients to leave reviews about their lawyers), and the personable experience Attorney DelSignore will bring to your case, you can rest assured that you are in good hands.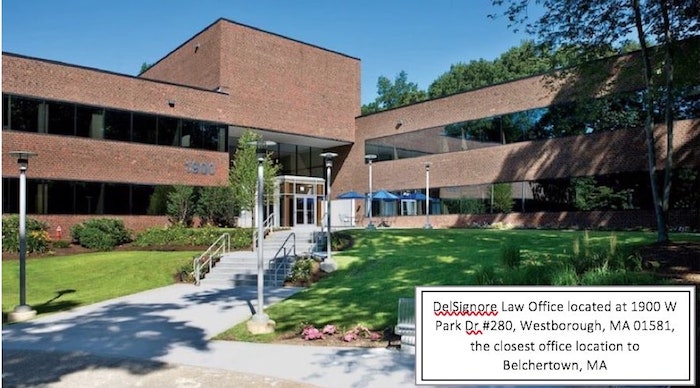 Contact Us
For more information on how Attorney DelSignore can help you win your case, the court process and much more, visit our website at www.delsignoredefense.com.
Call or text Attorney DelSignore directly for a free consultation about your case at (781) 686-5924. It is never too early or late to call us we are here to help you.
Our passion is to help those in need. Contact us today.