Amesbury OUI Lawyer
If you were charged with a drunk driving in Amesbury, Massachusetts, it is natural to experience anxiety and fear regarding this charge and a potential license loss because it can negatively impact your life.
But it is important to understand that OUI charges are very common, and experienced OUI lawyers such as Attorney DelSignore can help you win your case. Over the years, DelSignore Law has helped hundreds of first and second time offenders avoid convictions, despite initial thoughts that the case would be difficult to win. Most people charged with OUI want to quickly resolve the case. But there are a few reasons why this is generally not the best course of action:
There is very little difference between what someone is likely to receive after admitting to the charge versus what the penalty would be after trial. Even if you lose after trial, the punishment is very similar.
An OUI charge is very subjective and requires proof to the highest degree of certainty; jurors understand that there are many reasons why someone may have trouble with field sobriety tests on the side of the road.
There are very severe consequences for subsequent offenses, so it is critical to avoid a convction.
If you or a loved one was arrested in Amesbury, Massachusetts for driving with impaired, your case will be heard in the Newburyport District Court located at 188 State Street, Newburyport, Massachusetts 01950.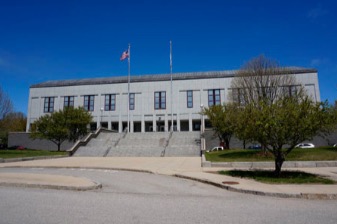 Can I handle an Amesbury OUI Charge Without a Lawyer?
While having a defense lawyer is not mandatory in court, it is highly suggested for many reasons.
A lawyer can inform you and guide you to the best way to handle your case. An experienced OUI lawyer has the proper skill and general knowledge about the law to provide you with an informed proposal about how to move forward with your case. Three general paths your lawyer will present you with: try to work out a plea, take the case to trial, or challenge some legal issue in the case by putting the case down for a motion to suppress hearing.
Attorney DelSignore will go to great extents to prove that your contribution to society is a positive one by trying to bring out your employment history and family obligations.
Where an untrained eye may see a strong case for the Commonwealth, an experienced lawyer may see important pathways to attack the prosecution's case. Take the police report for example.
It is easy to overestimate how strong the Commonwealth's case is when reading the police report.
The police report is a summary of all the incidents during the traffic stop, field sobriety tests and arrest that may indicate that you are impaired. Although a police report may seem intimidating and disheartening to the average person, an experienced OUI lawyer will be able to quickly decipher what defenses can and should be used at trial.
Attorney DelSignore is an experienced OUI lawyer with familiarity with the Newburyport District Court. He has an extensive understanding of how police officers are supposed to administer field sobriety tests.
During your motion hearing, he uses that knowledge to help discredit the officer's opinion that you failed these tests. He would have the ability to file motions to attempt to exclude certain types of evidence that may otherwise be used against you in court.
What to do Next
Even if you failed the breathalyzer or were involved in an accident, it is important to first consult with an attorney to discuss your case and ensure you are making the right decisions for your future.
For a FREE and CONFIDENTIAL consultation to discuss your rights, you can meet with attorney DelSignore at no obligation. Call Attorney DelSignore directly at 781-686-5924 to discuss your case.
Recommended Pages
You can check out the following pages for further information on a MA OUI charge.
Contact Us
Call or text Attorney DelSignore directly for a free consultation about your case at (781) 686-5924. It is never too early or late to call us; we are here to help you.
Our passion is to help those in need. Contact us today.