Amesbury OUI Lawyer
If you were charged with a drunk driving charge in Amesbury, it is natural to experience anxiety and fear as to how this charge and a potential license loss will impact your life. But it is important to understand that OUI charges are very common in Amesbury. Due to their commonality, first–time DUI charges often make strong cases and a not guilty verdict is possible at trial.
Can I handle a Amesbury OUI Charge Without a Lawyer?
If you are looking at this page, it is safe to assume that you are considering what your next step should be. Without the assistance of an attorney who specializes in drunk driving charges out of the Newburyport District Cout, it can be difficult to make a confident decision regarding your case.
It is easy to overestimate how strong the Commonwealth's case is when reading the police report.
Although a police report may seem intimidating and disheartening to the average person, an OUI lawyer will be able to quickly decipher what defenses can and should be used at trial. Attorney DelSignore is an experienced OUI lawyer with familiarity with the Newburyport District Court, where your case would be heard. Attorney DelSignore has an extensive understanding of how police officers are suppose to administer field sobriety tests and can use that knowledge to help discredit the officer's opinion that you failed these tests. He would have the ability to file motions to attempt to exclude certain types of evidence that may otherwise be used against you in court.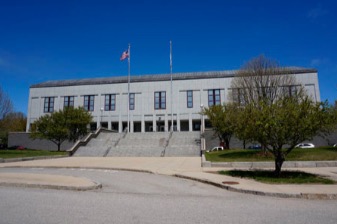 What to do Next
Even if you failed the breathalyzer or were involved in an accident, it is important to first consult with an attorney to discuss your case and ensure you are making the right decisions for your future.
For a FREE and CONFIDENTIAL consultation to disuss your rights, you can meet with attorney DelSignore at no obligation. Call Attorney DelSignore directly at 718-686-5924 to discuss your case.
Recommended Pages
You can check out the following pages for further information on a MA OUI charge.