Acushnet OUI: What You Need to Know About Your Case
From my experience helping Acushnet residents deal with an OUI arrest, I have created a few pointers to advise you on the OUI charge you are facing:
Try to understand the Court Process and the defenses available to your case. Researching the legal terms may assist you in understanding each stage of the process better. For those unfamiliar with the judicial process, the court process can seem daunting so it is important you understand the process and what type of evidence will be admissible in court.
Meet with a specialized OUI attorney to look over the police report ; most people charged with an OUI are unfamiliar with the law and the police report can be difficult to decipher. If you have a specialized OUI attorney review the police report, they will help you extract the points in the report that will help your defense. Often times, a bad police report may help your defense in court. It is important to know what to look for when reading police reports.
Shop around for lawyers before you make any binding decisions. It is important to schedule appointments with multiple attorneys so you can make an informed decision about who the best lawyer for your case is.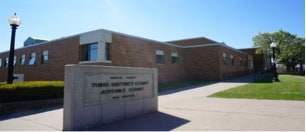 If you were arrested by the Acushnet Police Department, your case will be heard in the New Bedford District Court. The New Bedford District Court handles criminal matters for Acushnet, New Bedford and the surrounding area, including: Dartmouth, Fairhaven, Freetown, and Westport.
The Acushnet Police Department has cameras in the booking room which could ultimately help your case. The booking video may show that you were polite and cooperative with officers, that your balance looked good, and that you were not slurring your words. This will ultimately help your case and can be used at trial to show the judge or the jury that you were not in fact under the influence the night of your arrest.
The Law office of Michael DelSignore has two locations located conveniently near the New Bedford District Court House:

DelSignore Law – 448 County Street – New Bedford – MA – 02740
&
DelSignore Law – 120 N. Main Street #306 – Attleboro- MA 02703
Understanding the One-Leg-Stand Field Sobriety Test
If you have been arrested for OUI it is likely that the officer asked you to perform a number of field sobriety tests before placing you under arrest. One of the most common field sobriety tests is the one-leg-stand which is a difficult test for many to perform. During this test, the officer will instruct you to raise your foot six inches off the ground for 30 seconds. I have seen cases where the officer requested my client to raise their foot 8 inches off of the ground.
There are many factors that influence this test. For example, a past or current injury you are suffering from may have skewed the results of the test. You may not have been given the option to remove your shoes and were wearing shoes that you think are not supportive and simply unfit to perform well.
Contact Attorney DelSignore Today for a Free Consultation
Acushnet Drunk Driving Defense Lawyer Michael DelSignore offers free and confidential appointments to discuss your rights. Attorney DelSignore's New Bedford office is within walking distance to the court.
When you meet with Attorney DelSignore, you will leave with a copy of his book that explains the law and have a better understanding of the issues in your case. You can reach attorney DelSignore by calling him at (781) 686- 5924 or by visiting his website here.
To read more about the one leg stand field sobriety test visit our website here .