Acushnet OUI: What You Need to Know About Your Case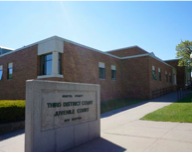 New Bedford District Court
75 N. Sixth St.
New Bedford, MA 02740
Law Office of Michael DelSignore
448 County St
New Bedford, MA 02740
From my experience helping Acushnet residents deal with an OUI arrest, I have created a few pointers to advise you on your OUI arrest.
Try to understand the Court Process and the defenses to your case. Researching the legal terms may assist you in understanding each stage of the process better. For people unfamiliar with the judicial process, the court process can seem daunting so it is important you understand the process and what type of evidence will be admissible in Court.
Meet with a specialized OUI attorney to look over the police report; most people charged with an OUI are unfamiliar with the law and the police report can be difficult to decipher. If you have a specialised OUI attorney look at the police report, they will help you extract the points in the report that will help your defense. Many times I tell someone upset -over what is believed to be a bad police report- that in fact that report helps the defense. It is important to know what to look for when reading police reports.
Shop around for lawyers before you make any binding decisions. It is important to schedule appointments with multiple attorneys so you can make an informed decision about who the best lawyer for your case is.
NEW BEDFORD DISTRICT COURT handles criminal matters for Acushnet, New Bedford and the surrounding area, including:
Dartmouth
Fairhaven
Freetown
Westport
With offices conveniently located in New Bedford, Acushnet Drunk Driving Defense Lawyer Michael DelSignore offers free and confidential appointments to discuss your rights. Attorney DelSignore has an office in New Bedford at, within walking distance to the Court. When you meet with Attorney DelSignore, you will leave with a copy of his book that explains the law and have a better understanding of the issues in your case.
You can call 508-455-4755 or 781-686-5924 to ask questions about your case.