Mansfield OUI Lawyer
What to expect when facing an OUI charge in Mansfield?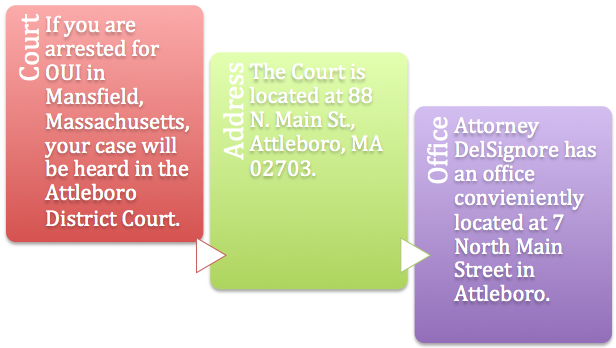 One of the important things about arrests made by the Mansfield Police Department is that they use a camera within the police car.
Unlike many police departments within Bristol County, the Mansfield Police Department has a cruiser camera meaning that there may be a video of how you performed on the field sobriety tests. This video is often helpful because it shows the exact conditions under which field sobriety tests were performed. Even an honest officer, may not understand or appreciate how what is occurring around you may have impacted your performance on these tests. In some police video, I have seen officers distracting the individual taking a field sobriety tests, providing improper instructions and have seen officers appear to have difficult performing the test. Often a case can be made that what the officer claims is being unsteady is no different from how the officer performed the exercise during the instructions.
The other benefit of the police car video is that it can used to impeach the officer during cross-examination at trial.
An officer will write a police report often an hour after the arrest. Many officers do not take notes. The police report is an attempt to justify the arrest. Claiming of bloodshot and glassy eyes, and slurred speech are in almost every report. The video is an opportunity to show that the officer is overstating his observations and provides a way to discredit the officer's testimony.
Interested in setting up an appointment?
If you were arrested at a Roadblock, you may be confused. Luckily, we have the information you need.
Give Attorney DelSignore a call at (508) 455-4755 at any time of day. In addition to his office in Attleboro, he has several offices located throughout the state, including Dedham and Stoughton. Inquire about where you can meet him and what to do for your case.