Breath test evidence has not been used in Massachusetts since August 2017 as a result of serious discovery violations that occurred during the litigation in Commonwealth v. Ananias.  This litigation originally started over whether the breath test source code was reliable, but evolved to include litigation about whether the Office of Alcohol Testing had a scientifically reliable method to certify the machines as reliable.
Recently, a hearing was conducted in which Judge Brennan reviewed evidence submitted by the State. A number of violations on behalf of the Office of Alcohol Testing were highlighted including unsanitary conditions, potential rodent contamination,  and failure to properly calibrate the Alcotest machine. Defense attorneys highlighted evidence that some of the 9510 devices were used as a nesting site for rodents, and that the breath test machine tested positive for MRSA. The state's position is that the outstanding issues related to the breath test have been addressed, citing the state's compliance with the discovery last summer.
Defense attorneys point to the systemic issues that surround the breath test machine which inherently hinder the Office of Alcohol Testing's ability to properly calibrate the machines that police officers utilize. As of now, the OAT is not a nationally accredited crime lab. Defense Attorneys argued that in order for the tests to be used, the OAT needs to be accredited by the American National Standards Institute-American Society for Quality.  To read more about Accreditation you can read out prior blog post.
Defense attorneys argue that individuals cannot be charged with OUI for refusing to blow into a potentially extremely dangerous device- a device that has been known to have a MRSA infection and that has been contaminated by rodents. Knowing these facts, individuals should not be punished and should not face the license consequences of refusing to blow.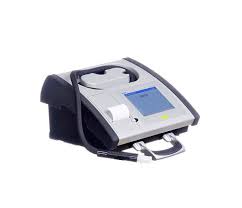 The 9510 machine is not the only machine in question. In light of the Ananias hearings, the New Jersey Supreme Court issued a ruling on the Alcotest 7110, an older breathalyzer test machine in State v. Cassidy. Nearly 21,000 drunk driving cases are to be retired or thrown out in their entirety due to calibration issues.
If you were arrested for OUI and took a breathalyzer test at the police station, feel free to contact us today. We are available by phone, at any time, at 781-686-5924.
You can learn about the breath test issues surrounding the Ananias case on WBUR's website here.