Needham OUI Lawyer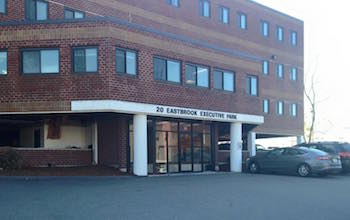 DEDHAM OFFICE:
20 EASTBROOK RD #304
DEDHAM, MA 02026
781-686-5924
Needham, Massachusetts, is a town of 31,834 in Norfolk County and is a western suburb of Boston.
Needham Defense Attorney Michael DelSignore represents clients facing Needham drunk driving charges and other serious traffic and criminal charges in Dedham District Court.
Dedham District Court, 631 High St., Dedham, MA 02026, hears cases from Needham and the surrounding area, including:
Dedham
Dover
Medfield
Norwood
Wellesley
Westwood
Needham borders Newton, West Roxbury, Dover, Westwood and Dedham.
Needham DUI Defense Attorney Michael DelSignore has built a reputation as an aggressive and experienced Needham DUI defense lawyer capable of challenging evidence, including the results of breathalyzer examinations and field sobriety tests.
Whether this is your first offense or you have been charged with repeated violation of Massachusetts drunk driving laws, hiring an experienced Needham drunk driving lawyer can help protect your freedom and your right to drive.
As a Needham criminal defense lawyer, Michael DelSignore represents clients facing serious criminal charges in Dedham District Court, including sex crimes, drug charges, property crimes, domestic charges, assault and battery and weapons charges.
If you or a loved one needs to speak to an experienced Needham criminal defense attorney, contact Michael DelSignore today for a free and confidential appointment to discuss your rights.
Michael DelSignore has offices conveniently located in Stoughton, 530 Washington Street and Westborough, 1900 West Park Drive, Suite 280.
Call (508) 455-4755 for a free consultation, 24 hours a day, 7 days a week, including holidays.