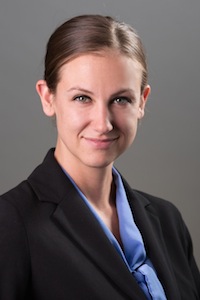 Julie Gaudreau
Massachusetts Criminal Defense Lawyer
Attorney Julie Gaudreau is an associate attorney at DelSignore Law. Her practice areas include OUI Defense, criminal defense, including domestic assault and battery matters, drug crimes and handling clerk magistrate hearings as well as matters before the RMV and Board of Appeals.
Some of Attorney Gaudreau recent successful cases results include:
Client charged with 1st Offense OUI found not guilty, after allegedly having slurred speech, bloodshot eyes, strong odor of alcohol and failing field sobriety tests out of the Marlborough District Court.
Successfully arguing before the district court to overturn 3 year breath test refusal suspension.
OUI offense with .16 breath test client had case dismissed entirely if he avoids further difficulty with the law.
Client charged with larceny over $250 in Lowell received six months pretrial probation, after six months the charges will be dismissed.
Domestic assault and battery in Attleboro District Court dismissed.
Clerk magistrate hearing in Westborough District Court for possession of drugs with intent to distribute. After argument clerk agreed to hold open for six months. After six months and three clean drug tests complaint was not issued and client has a clean criminal record.
Clerk magistrate hearing in Stoughton District Court for domestic assault and battery and strangulation, after nine months if the client does not break any new laws charges will be dismissed and he will not have a criminal record.
Appeared before the Board of Appeals and successfully argued to have client's license reinstated after an immediate threat suspension.
Successfully argued for a client to receive a Valor Act disposition in Wareham District Court. Client was charged with an OUI and received pretrial probation.
Client charged with domestic assault and battery and assault and battery on a police officer in Attleboro District Court, both charges dismissed.
Attorney Julie Gaudreau is a graduate of Suffolk University Law School where she received the award for Distinguished Oral Advocate and was on the Dean's List each semester. Additionally, she is a member of the National College of DUI Defense.
Julie has lived in Plymouth, Massachusetts for over 20 years. She enjoys walking Plymouth Long Beach, playing tennis and spending time with her son and her Samoyed.
---
Julie Gaudreau with Dean Strang and Jerry Buting at the National DUI College Summer Session from Making of a Murder.